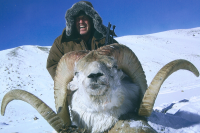 Joel Pat Latham is Founder and President of High Mountain Hunts. He is Life Member #93 of the Wild Sheep Foundation (formerly Foundation for North American Wild Sheep) and served as Treasurer and Vice-President. He served as Chairman of the Budget, Audit, and Investment Committees, is presently on the Records Committee and the Ethics Committee of The Boone and Crockett Club and is an Official Measurer and also an Official Measurer with S.C.I. He was a Charter Member and President of the Texas Chapter of the Foundation for North American Wild Sheep (now Texas Bighorn Society). He is a Life Member of the Dallas Safari Club, Houston Safari Club, Safari Club International, Wild Sheep Foundation, Texas Bighorn Society and the National Rifle Association. For twenty years, he was a name at Lloyds of London. "Pat" is a passionate sheep hunter and has collected the Super Slam. His other passion is bird hunting….especially quail hunting and he has collected all of the North American upland game birds. "Pat" graduated from Texas A&M University in 1963 with a degree in Business. He was a football player on a full scholarship; worked for many years in the wholesale building materials industry; owned a multi-chain of restaurants in several states which he sold in 1985; is a part-owner of an large independent insurance company representing 150 companies; has been involved in an oil field security business; private investment; real estate; sales; leasing and residential building company; and has owned a world aircraft sales company. His travels have carried him to sixty-one countries. With his extensive business and management skills, "Pat" provides valuable experience and leadership. He is married to his wife of more than 50 years and they have three children, two daughters and a son, and seven grandchildren.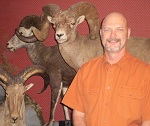 Lee Shetler is Vice President of Marketing. Lee majored in Criminal Justice and started his career in Law Enforcement with the Dallas County Sheriff's Dept. before moving to the Arlington Texas Police Dept. where he worked for over 31 years. He retired from the Arlington Texas Police Department after a combined 34 years in Law Enforcement. As a career Law Enforcement Officer he worked as a Detention Officer, Communications Officer, Patrol Officer, Field Training Officer, Vice & Narcotics Officer and as a Supervisor in the Patrol & Burglary Division. He maintained expert marksman classification with both agencies. He has hunted in over a dozen states & four Canadian Provinces where he has completed seven hunts. He has completed two African Safaris, to Mozambique & South Africa & while in Mozambique harvested all animals on his list with a muzzleloader rifle. He has also hunted in South America and several Mexican states. Hunting is his passion though a few would argue that it is his obsession. Lee says that he is "obsessed with his passion." He was a founding member of the Underwater Search and Recovery Team for the Dallas County Sheriff's Dept. and currently holds a Senior Advanced Scuba Certification thru PADI and a Sportsman Diver Certification thru NAUI. He is well versed in Global Rescue and emergency security evacuations for crisis, war or natural disasters and field rescues for those who need hospitalization. He has first aid and CPR certifications. As you can see from his extensive law enforcement training, expert marksmanship skills and experience in search and rescue, he will be a valuable asset to any of our clients wishing to have him accompany them on their hunting treks anywhere in the world. Lee is a member of the Arlington Sportsman Club, Dallas Safari Club, NRA, Boone and Crockett Club, Wild Sheep Foundation, Texas Trophy Hunters Association and is a Life Member of the Texas Bighorn Society.

Matthew David Kyle is the Vice President Operations. He leads the company in strategy, people and operations. Matt and Pat have hunted together for more than 30 years. Both are avid hunters and fishermen. Before joining High Mountain Hunts, Matt founded four companies. One company was sold in 1996. The other three remain in operation. From 2000-2005, Matt worked for Cap Gemini Ernst & Young as an implementation consultant on large-scale telecom projects transforming carriers' operations support systems. He has been involved in leading implementations of carrier class and enterprise-wide provisioning, inventory, financial and OSS systems, such as JD Edwards, PeopleSoft and Granite. While attending the University of San Francisco, Matt worked full-time as a financial analyst for Point West Capital. He was responsible in structuring financings for startups, mergers, acquisitions and private loans. Matt is a graduate of the University of Texas, Dallas with a Bachelor's degree in Economics and Finance and a graduate of the University of San Francisco with a Masters of Business Administration in Finance and Telecommunications. In 1999 he attended the Monterrey Institute of International Studies, Monterrey CA. and Taipei Language Institute, Taipei Taiwan, where he studied Mandarin Chinese.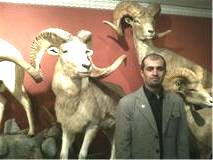 Otambek Otambekov is a citizen of Tajikistan. He was educated at Khorog State University, Khorog, Tajikistan majoring in finance and linguistics. He has also extensively studied mathematics, computer science and physics. He speaks Tajik, Russian and English fluently and has a working knowledge of the Persian language. Otambek has worked as a market analyst, a market planner, grant writing and assessments, project manager, report writing, managing communications center, managing HR profile, oral and written translator, instructed computer skills to all levels, and an English teacher. More importantly, he is an experienced guide and hunter. As you can see, he will be a great asset to our company. He is eager to accompany all of our clients who travel to Asia for their trophies. He will meet and greet any hunter who desires his services at the airports of Asia and accompany them through their hunt and return them to their departure airport, help with the paperwork and then put you on your flight home.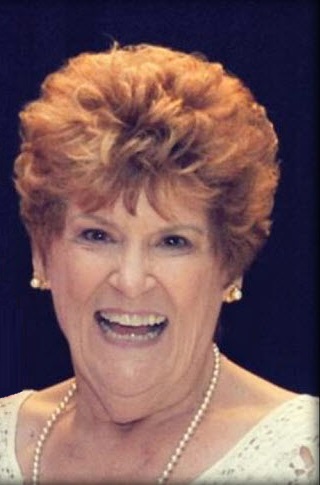 Judy Latham is the Executive Assistant. She recently retired from American Airlines where she worked at the headquarters in Fort Worth. She attended North Texas University majoring in interior design. She loves playing bridge, sings in her church's choir and performing in Community Theater. She has worn many hats in her life including interior decorator, legal secretary, corporate secretary, PTA president, and Aggie Moms President, first editor of the Texas Bighorn Society magazine, and several newsletters but the jobs she has enjoyed most are being a wife to one, a mother of three, a grandmother to seven and traveling with Pat.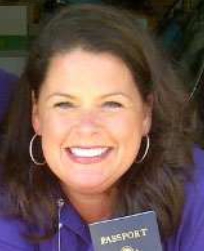 Cheryl Ferrell is the A/V specialist for the Company. She received a Bachelor's and Master's in Education from Baylor University. She holds certifications in speech communications, elementary education, school counseling, and ESL. She has been a school counselor for 9 years and taught elementary school for 6 years prior to counseling. Cheryl and her husband have three children. She is a member of her church's choir and enjoys traveling and everything outdoors including skydiving, hiking, and scuba diving.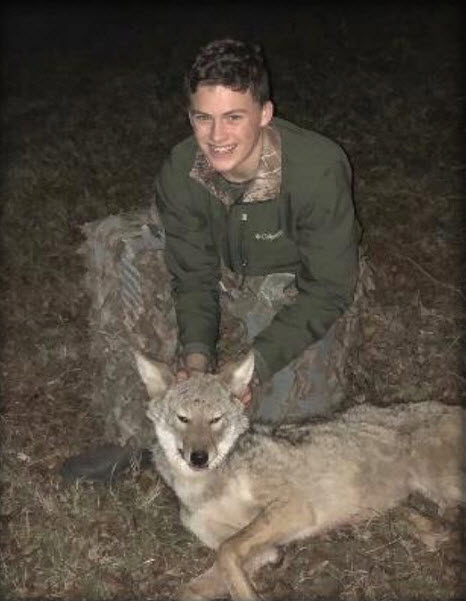 Luke Latham is our Junior Field Advisor as he hones the values of responsibility and compassionate behavior while hunting, protecting wildlife and its habitat and learning survival skills in the wilderness. By the age of 10 he has harvested and consumed numerous whitetail deer, quail, geese, dove, duck, turkey and big tusker hogs. He is an avid hunter and fisherman and loves the out-of-doors. We feel that Luke is a valuable asset to our operation as he gives insight on the perspective of the youth of America. He says, "We belong outside, I don't why, we just do". He is a straight A student, a great athlete and a model son and hopes one day to take over this business from his grandfather.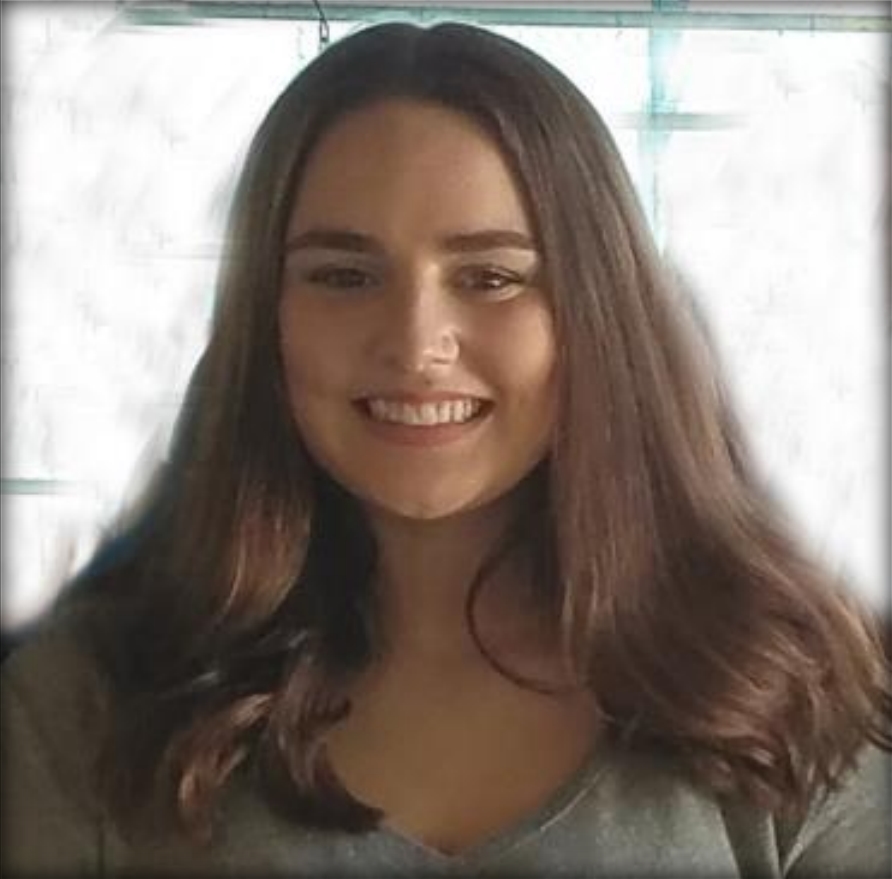 Katie Larkin is our Office Associate. She is a senior at Texas Tech University where she is majoring in Communication Studies and where she intends to get her master's degree in Forensic Science. After graduation, she plans to go into law enforcement. Her hobbies are travel, where she has visited approximately 20 foreign countries; scuba diving, sky diving, hiking, white water rafting and snow skiing.